What's New?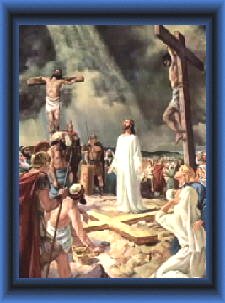 Wow! Where do I begin? This little Church site is growing very fast indeed, Praise the Lord! If you look at the list of pages at the top, you will find a great number of additions to the original site, and I hope that the Lord will keep leading us to bigger and better things! I urge new visitors, as well as old friends, to look closely and you will find that this church has a lot to offer! If there was a way for us to Baptize you over the internet, it would be on this site. Seriously folks, I feel that there is something here for just about everyone. If there is something else that you feel would help your worship experience here, by all means suggest it to us through the Guestbook or one of the Message Boards. I think you will be glad you checked back. Thank you for coming, and keep coming back. My God is alive and working so there will be more to come!
© I love Jesus Ministries 10-6-2002
Please watch this box for news and changes to our ministry. 4/13/2009 We just added a large number of new hymns and spiritual songs to the music page.
Praise the Lord! It has finally started to come together!